If you're among the select few that don't get rid of your older consoles the moment a new one comes out, you may have run into the issue of wanting to use the new controller on the old console. We get it, backwards compatibility is a big thing and sometimes you prefer the new hardware but can't let go of your old software. Or maybe you're afraid your PS3 controller is on its way out, leaving you with the concern of having to buy a replacement for a ridiculous amount of money.

Either way, you're in luck. Though we assume tech companies are always looking to make cheap product only to nickel-and-dime us when it inevitably fails, since the PS4's DualShock 4 is Bluetooth ready, Sony essentially made it so you won't have to spring for a replacement PS3 controller… that is, of course, until both die.
The one caveat we have for you is that pairing the two is unbelievably easy!
Connecting the DualShock 4 to a PS3

First things first, you'll have to make sure your PS3 has been updated… since 2014. We're thinking that's not going to be a problem, but if you happened to have just thrown it in the attack for three years, you should probably hook it up and allow for the eight hours of updates you'll have to suffer through.
Once that's done though, it's easy breezy!
Your DualShock 4 PS4 controller will hook up just like any other Bluetooth device, so with your PS3 powered on and your PS4 controller charged:
Scroll to the Settings Menu
Go to and open "Accessory Settings"
Find "Manage Bluetooth Devices" and press "X"
Go to "Register New Device" to turn start the search for a Bluetooth device
On the DualShock 4, press and hold the middle "PS Button" and the "Share" button (to the left of the trackpad). The light bar should flash, putting it into pairing mode
Wait patiently while your PS3 recognizes the controller. When "Wireless Controller" pops up, press "X" on it.
Enjoy!
The PS4 controller should work with most – if not all PS3 games. We haven't run into an issue yet! It is worth noting that rumble and SixAxis aren't going to be functional, but considering how much more comfortable the PS4 controller is over its predecessor, we think those losses are acceptable. There's also the very small issue that your DualShock 4's "PS Button" doesn't work on the older hardware, for some weird reason, and you'll need to repair the PS4's controller each time you switch consoles.
Still, the comfort is a really nice trade off!
But Wait, There's More!
Did you know you can even use your DualShock 4 on your PC? Sure, do a few searches for it and you may find that it was once a lengthy process that involved downloading third party applications, something casual gamers may not be comfortable with; but Sony saw the potential in the DualShock 4 as a PC controller and made things even easier! In fact, it can be a little easier than even hooking it up to your PS3 if you don't mind a cable connection.

Connecting via Wired Connection
Get this – using your PS4 controller on your PC is as simple as taking a micro-USB cable, plugging the smaller end into your controller and the larger end into your PC. Yes, we know – very technical! Once connected, your PC will run through drivers briefly and, before you know it, you're good to game.
While the cable that comes with the PS4 works perfectly, the length is pretty embarrassing and you may need to be on top of your computer to play, giving you little room for knee-jerk reactions when you're spawn killed. We recommended picking up a longer cable to give you that slack to sit further away from the screen.
Connecting via Bluetooth
Most computers these days are equipped with Bluetooth right out of the box, so, again, you're free from buying anything extra. To connect:
Go to your PC's Bluetooth settings
Start Menu Settings Bluetooth & Other Devices
Ensure Bluetooth slider is switch to "On"
Click "Add Bluetooth or Other Device"
Click "Bluetooth"
On your DualShock 4, press the "Share" and "PS Button" simultaneously until the lightbar flashes
After a few seconds, your PC should show "Wireless Controller" as connected
Windows 7
Turn on Bluetooth
Start Menu "Devices and Printers" Right click on "Bluetooth Built-in Module" Check "Allow Bluetooth Devices to Find This Computer" Press "Ok"
Go to "Control Panel via the Start Menu
Find "Hardware and Sound" and click on "Add a Device"
On your DualShock 4, press the "Share" and "PS Button" simultaneously until the lightbar flashes
After a few seconds, the "Wireless Controller" should appear. Select it and click "Next" to pair
And that's all she wrote! That is, of course, unless you're working on an older model PC, but even in that instance you're not out of luck. Again looking to give gamers the chance to use the DualShock 4 beyond its console, Sony released the DualShock 4 USB Wireless Adapter, but any adapter that supports Bluetooth and above should work.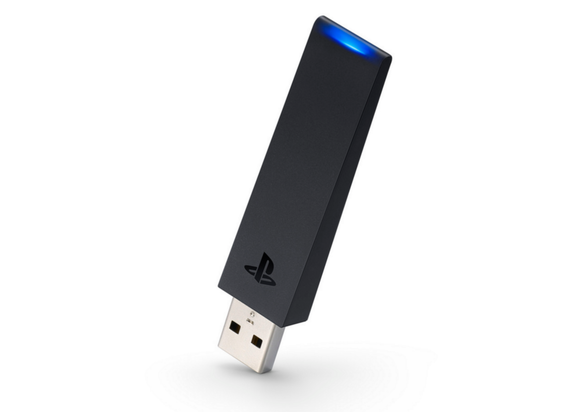 Connecting is a simple setup of pairing the DualShock 4 to the dongle, so all you need is an empty USB slot and five seconds of time!
There's little denying that the DualShock 4 is Sony's most comfortable version of its PlaySation controller and a favorite in the battle of Xbox vs. PlayStation. Though, again, you lose SixAxis and rumble functionalities and can't use the audio jack, you do gain the ability to use the trackpad as a mouse and can still plug your headphones into your computer.
The DualShock 4 makes for a surprisingly great PC gaming controller, even if you buy it separately and don't even own a PS4.
Technology has affected his generation like no other. His life experience has brought him to every avenue of life and writes about the tech that is involved.