We've all been there, stuck waiting for the clock to hit a specific time or gritting our teeth through our mundane commute. Every game you could possibly play in your mind has been played and your usual host of websites aren't filling that void.
Thankfully, we live in a fascinating age where "brain games" aren't the only ones we have access to. Right in the palm of your hands, your iPhone is its own version of a handheld gaming device, a mobile platform capable of delivering hours of gaming options to those that need them.
They may not have the graphical power or scope of modern console gaming, but mobile titles have become an incredible way to pass time. The next time you find yourself mindlessly waiting for time to pass, consider downloading and playing any of these top 10 best selling, time-killing ios games on the iPhone and iPad.
Fruit Ninja Classic
It may be over seven years old, but Fruit Ninja is one of those concepts that is so simple that it will continue to stand the test of time. When it first launched in 2010, people went crazy over swiping at digitized fruit.
Three different game modes – Classic, Zen, and Arcade – prolong Fruit Ninja's shelf-life but it's the simplicity of using your finger to replicate the motions of sword to cut watermelon and other fruit in half that really sells the title. So long as you have decent reflexes, you should have no problem tackling Fruit Ninja.
Candy Crush
Launched in 2012, Candy Crush's run has spawned multiple sequels, a television game show, and a role in Sony's The Emoji Movie. You don't get that kind of longevity by being unappealing and though many are quick to downplay Candy Crush's influence on mobile gaming, over 93 million players speaks volumes.
Candy Crush is the ultimate time killer as you muscle through levels that require you to play what looks like an elementary game of matching colors. Under its simplistic concept, however, is a game that requires you to think ahead to ensure one move doesn't block your victory.
Plants Vs. Zombies
When PopCap Games decided to pit plants against the undead, they were unknowingly forming one of the most charming gaming concepts to hit the mobile platform. Though Plants Vs. Zombies has since spawned console spinoffs, the original title is still a mobile favorite.
On a checkerboard level, players have to strategically purchase and place plants to stave off the zombie horde. What sounds easy turns into a frantic game as the undead fills the screen. It's incredibly easy to get lost in level after level of backyard shenanigans, especially considering the appeal of the character design.
Plague Inc.
There are dozens of games that charge players with saving the world. It's a fine concept, but certainly nothing new. Plague Inc. takes a completely different approach, instead charging players with creating and evolving a deadly pathogen to eradicate all life on Earth.
After choosing a form of pathogen – which includes virus, fungus, prion, nano-bot, bio-weapon, and parasite – players have to strategically evolve their deadly creation before a cure is discovered. Nothing passes time quicker than the digital destruction of humankind.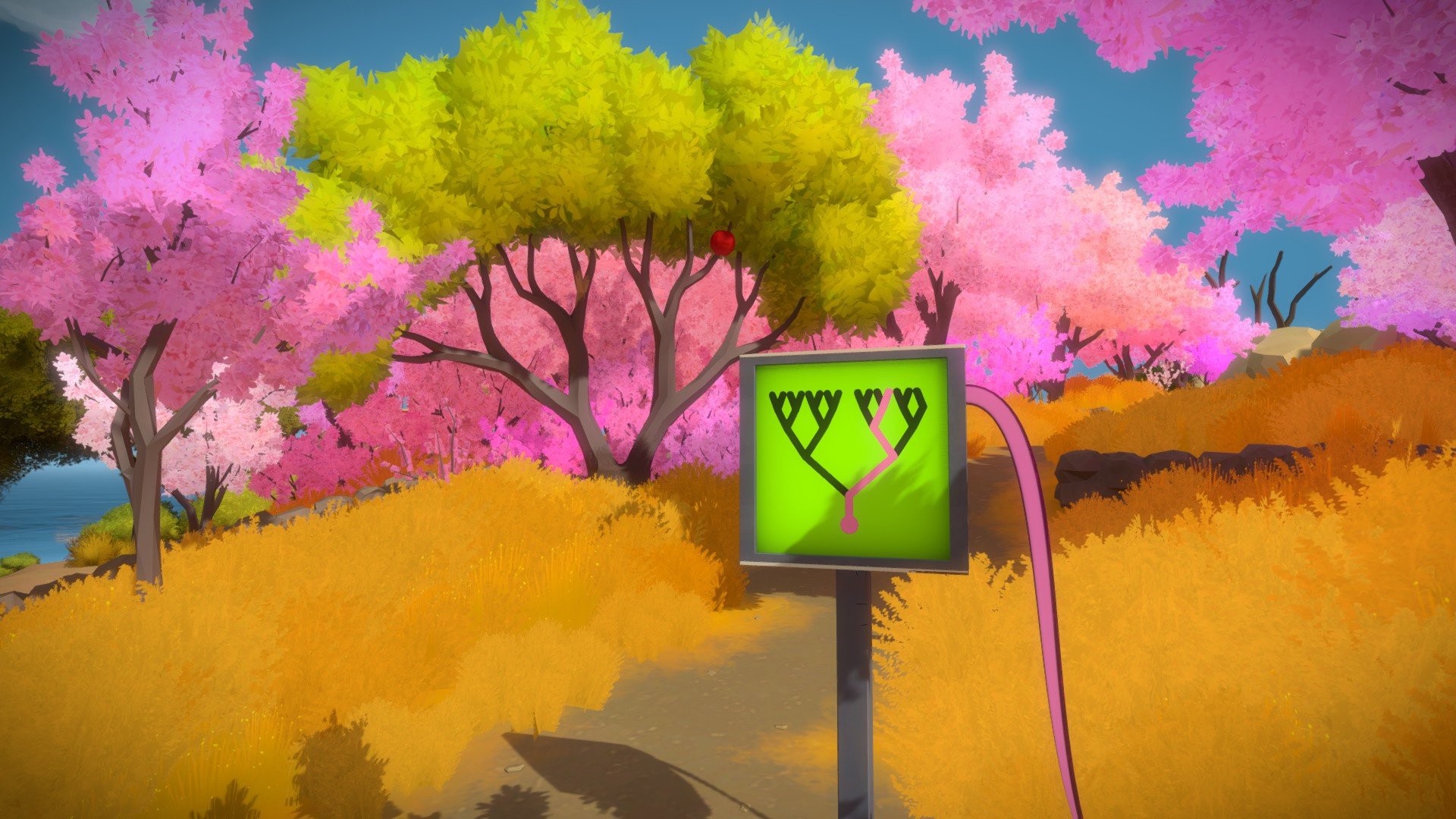 The Witness
The Witness launched on multiple platforms, including gaming consoles, and features a beautiful art style that surprisingly transfers well to mobile devices. The open-world design boasts over 500 puzzles, ensuring you'll spend many-a hour in the visually stunning world.
After waking up on an unknown island, players are forced to complete a stream of puzzles and challenges to uncover the truth behind who you are and why you're on the island. Where The Witness could easily have been bogged down by plot and cutscenes, developer Thekla, Inc. opted to keep things simple and straightforward.
Minimize
BorderLeap, LLC went for an incredibly simple design for its simple albeit visually appealing puzzler. As the name implies, don't expect complex levels and over-thought 3D puzzles. Minimize, instead, focuses on very basic puzzle designs that take players over 140 handcrafted levels.
It's a unique take on the color-matching formula of games like Cady Crush, though it's much easier to jump into without the bounty of special powers and unique shapes to consider.
Vista Golf
Who doesn't love a game of miniature golf? Vista Golf takes the fun of mini-golf and digitizes it for a drag-and-shoot mobile game. One of the greater appeals is that, each week, Shallot Games introduces three new 18-hole courses, ensuring that gamers have a reason to return even after they've seemingly played it to death.
Competitive gamers will love battling for the top of the leaderboard while more casual mobile players will just love wasting time in the never-ending Infinite Mode.
Hearthstone
Hearthstone is the king of killing time. Besides the core gameplay, which pits players against another human or an AI enemy in a strategic card battle, it's far-too easy getting lost in deck building and card creation.
Pulling lovable characters and quirky concepts from Warcraft, Blizzard delivers on one of the most popular deck building games since Magic the Gathering. Unique heroes, devastating powers, and useful buffs meld together for a fun game that really requires time and patience.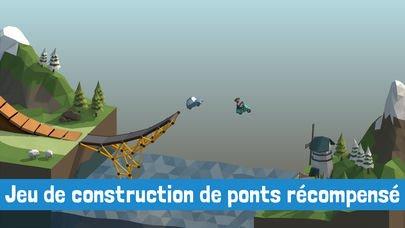 Poly Bridge
Physics is such a fascinating part of our world and in Dry Cactus' Poly Bridge, you can see the science at work right on your mobile phone. Use creative engineering or practical designs over multiple levels in this bridge-building simulator. Over 100 physics puzzles await along with a sandbox mode that allows you to toy around with dozens of components to create your own working bridge.
Suspensions, drawbridges, double-deckers, and ramps are just a few of the options available to you as you try to successfully get a car from point A to point B.
Linelight
Puzzlers are always a great way to pass the time and the more unique it is, the easier it is to get lost in it. Linelight may look elegant and simplistic but it winds up being a thought-provoking experience perfect for mobile gamers of all experience and age levels.
Over 200 puzzles fill more than six worlds and each challenge is more complex than the last. The deeper you get into Linelight, the easier it is to forget about time entirely and get lost in the expertly used minimalist design.
Technology has affected his generation like no other. His life experience has brought him to every avenue of life and writes about the tech that is involved.