For some people playing video games is a hobby, but for others it's their passion. We've all seen YouTube starts makes thousands – even millions- of dollars playing video games and posting it online.
If you're like me you're probably wondering, "how the heck do I do that?" I would love to wake up, walk over to my desk, play video games, and get paid to do it.
But where do you start?
I scoured the internet, watched the videos, and came up with a beginners checklist of stuff you need to get your PC gaming channel up and running. If you're a console gamer and want to create a gaming channel from that, stay tuned for our next article.
Recording Program
This one is obvious but to have a video you need to be able to record your game play. Luckily, for PC gamers it's super easy to record high quality videos.
There are a ton of online recording programs (which we'll get to in a second) but regardless of the software you use you need to make sure it can record in HD so you have the highest quality videos.
So what are some recording programs?
Nvidia Shadowplay is a free recording program software that you can download on your computer. This software allows for screenshot capture up to 4k (this is helpful for YouTube thumbnails) and can let you stream games up to 1080P.
It's free and it gets the job done.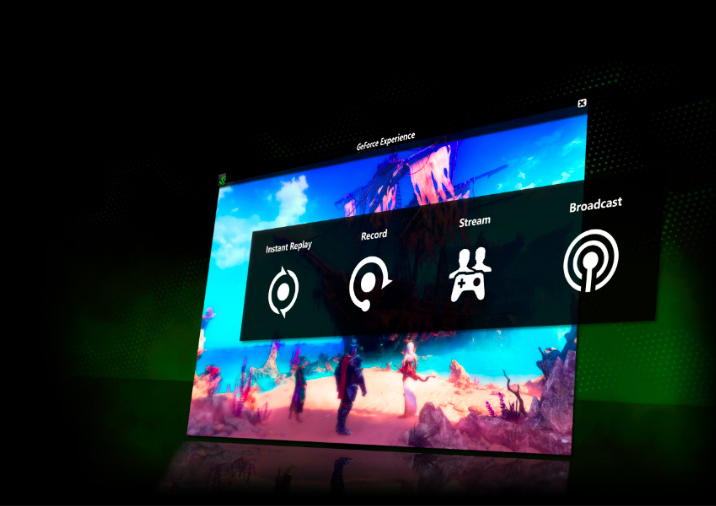 OBS is another free and open source software that's good for video recording and live streaming. Use OBS over Shadowplay if you plan on doing a majority of live streaming on your channel.
Headset or Microphone
If you're going to make YouTube videos, you're going to need to record your voice. There is nothing more boring than a silent video. You can either use a headset that has a microphone connected or getting a stand alone microphone and prop it up on your desk.
The Blue Snowball Ice microphone is an affordable microphone that you can prop up on your desk. It has a decent sound quality and is recommended as a good starter microphone.
Headset You Already Own
If you're balling on a budget you can always just use any preexisting headset you that you own. The quality won't be as good, but it can help you get started. If you're looking for a great headset then check out our guide on the best headsets you should own.
Editing Software
Once your video is recorded you may need to edit some areas out, speed up areas, or even add facecam to your videos. Editing software allows you to create a smooth transitioning video that's free of choppy gameplay.
iMovie
iMovie is a free software for Mac users. If you have a Mac and haven't used iMovie before you need to know that it is a powerful program that allows you to make high quality videos.
Windows Movie Maker
Windows Movie Maker is another free software for PC users. Like Macs, Windows Movie Maker is another powerful program that allows you to make high quality videos.
When you become serious about your gaming, or if you want to pay for a higher quality editing software then you'll want to invest in the Sony Vegas Movie Studio Platinum. It comes with two editing modes; one for simple changes and an advanced option for those who like to get down the every small detail.
This software is one of the bests for adding overlays for reaction videos. It does cost a bit, but you can give it a 30 day trial run for free.
Camera
Cameras are optional, but if you're planning on doing live reactions or just want the people of the internet to see your face you'll need one. If you're going to buy a new webcam make sure that it can record in 720P or higher. Any lower and you'll have bad quality videos.
Microsoft's LifeCam HD streams at 720p and is a super affordable camera for anyone beginning a gaming channel.
Thumbnail Creator
Thumbnails are the images you see on a video before playing it. A good thumbnail is key to getting people to watch your videos on YouTube. There are free and paid softwares out there that you can use to create a click worthy thumbnail.
Probably one the most popular programs that you might have already. If you don't have it, but you're willing to put down some money Photoshop is well worth the investment.
GIMP is a free and open source image editor that works with Windows and Mac computers. GIMP is able to give you some professional looking images without causing a dent in your wallet.
Darian is a digital marketer by day and freelance writer by night. She uses most of her free time playing games, binge watching shows, or spending way too much money at the mall.
Latest posts by Darian Rusow (see all)